Back to top
Free Damm: new look, new recipe, better flavour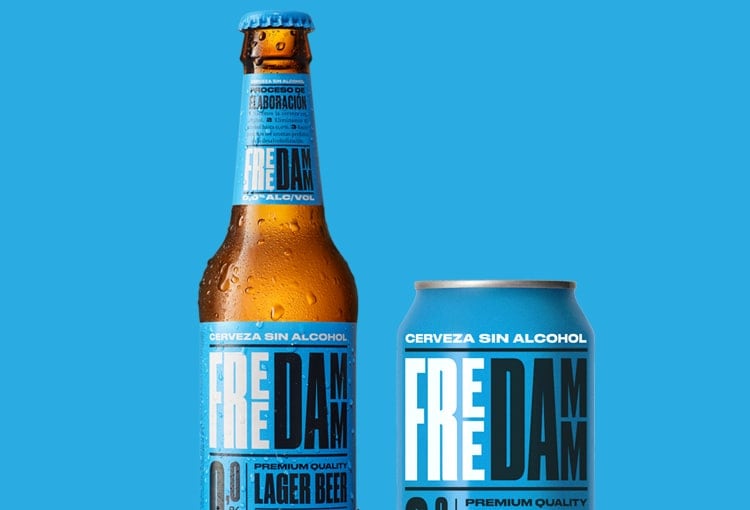 Damm's alcohol-free beer has an improved recipe and a new image
This year, 2018, has seen the re-launch of Free Damm, with more aroma and more flavour, as well as a new younger, fresher, up-to-date image.
Free Damm has always been made with the same ingredients as those used to make alcoholic beer, yeast causing fermentation to produce alcohol naturally. Then, with an advanced technique called "vacuum distillation", the alcohol is eliminated until a product with 0.0% abv is achieved. Until now, during this process the beer has lost aromatic components which give its flavour important nuances.
With the new Free Damm, the company has managed to reincorporate these aromatic components into the beer, obtaining as a result a better product.
The new Free Damm is already being produced and will gradually reach the market in the coming weeks. Free Damm and Free Damm Lemon will be available in 25cl and 33cl returnable glass bottle formats to the trade and in 33cl cans and 33cl glass bottles with no return in retail.