Back to top
Victoria presents Malacatí, the new image of wheat beer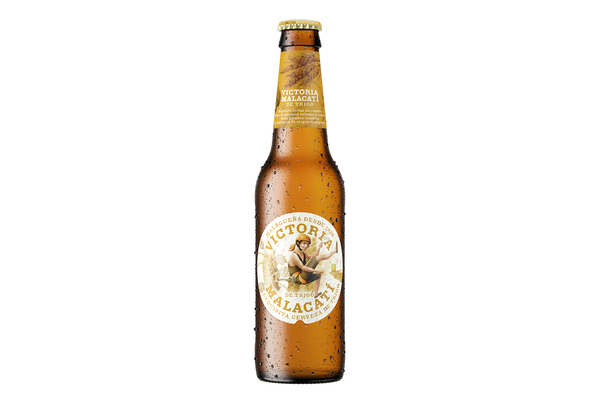 The name, which means 'from Malaga' as well as a brave person, pays tribute to the city of Malaga
Cervezas Victoria presented Malacatí, its new wheat beer, at an event at the Caminito del Rey to pay tribute to the history of Malaga and reinforce the image of this beer. Its label shows a climber on the walls of the Gorge of the Gaitanes, one of the most famous parts of the route due to its sheer drops and the rich landscapes that can be enjoyed from there. 

Victoria Malacatí, brewed by Malaga's master brewers, is a very refreshing and aromatic wheat beer based on traditional German recipes with 100% natural ingredients with a base of barley and wheat malts.

In typical fashion for this type of beer, it has a pale yellow colour, golden hues, very white foam and is slightly cloudy. In the nose, it evokes fruity notes of bananas and slightly spicy hints of cloves. On the tongue, you can appreciate the grains and crusty fresh bread. It feels very creamy and enveloping.

We recommend drinking it between 4 and 7°C and pairing it with any typical Andalusian dish, such as salmorejo, a Malaga salad or gazpachuelo.

Malacatí is available in 20-litre kegs and 33-cl bottles for catering and food businesses. You can find it at bars and restaurants in the region and also buy it from selected hyper- and supermarkets in Andalusia. You can also enjoy some during your visit to the Avenida Velázquez brewery.